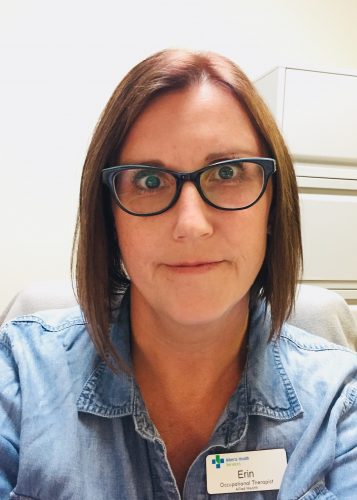 Erin Giroux, BScOT(c), MSCS has worked in the area of rehabilitation since 2000. She started her career as a rehabilitation assistant in rural Alberta. She eventually pursued her bachelor's degree in Occupational Therapy and graduated from the University of Alberta in 2004.
After working brief periods in home care, inpatients, and the private sector, an opportunity arose for Erin to take an OT position in the Calgary MS Program. She has been with OPTIMUS (Out-Patient Treatment in Multiple Sclerosis) since 2007.
Erin is now the Clinical Leader of OPTIMUS, a multi-disciplinary program in Alberta Health Services. She also holds her MS Certified Specialist designation. She is very involved with program development in her own program, but also involved in Consortium of MS Centre (CMSC) committees and projects:
· MS Certified Specialist (MSCS) Exam Committee
· MS Healthcare Associate (MSHA) Certification Exam development
· MS Rehab Fellowship Committee
· Presenter at CMSC Annual Meetings
Erin is now helping the International Organization of MS Therapists with developing and implementing their new initiative of Regional Liaisons and is the current Canadian Liaison.